Warehouse Management System
A modern warehouse cannot operates without appropriate IT facilities. Coding system technology revolutionizes the organization of internal logistics processes. IT Warehouse Management Systems (WMS) take advantage of barcodes and 2D codes.
Receiving, storage, and shipping – operations that are the core of warehouse logistics
WMS-class solutions significantly facilitate the organization of logistics in areas that are critical to any warehouse. During the receiving process, every smallest countable unit of goods is assigned a unique number, enabling precise tracking in the warehouse. In the storage phase, the WMS selects the most optimal storage location based on product size, rotation frequency, and subsequent picking route. The shipping area is streamlined by managing the picking of goods and preparing them for shipment.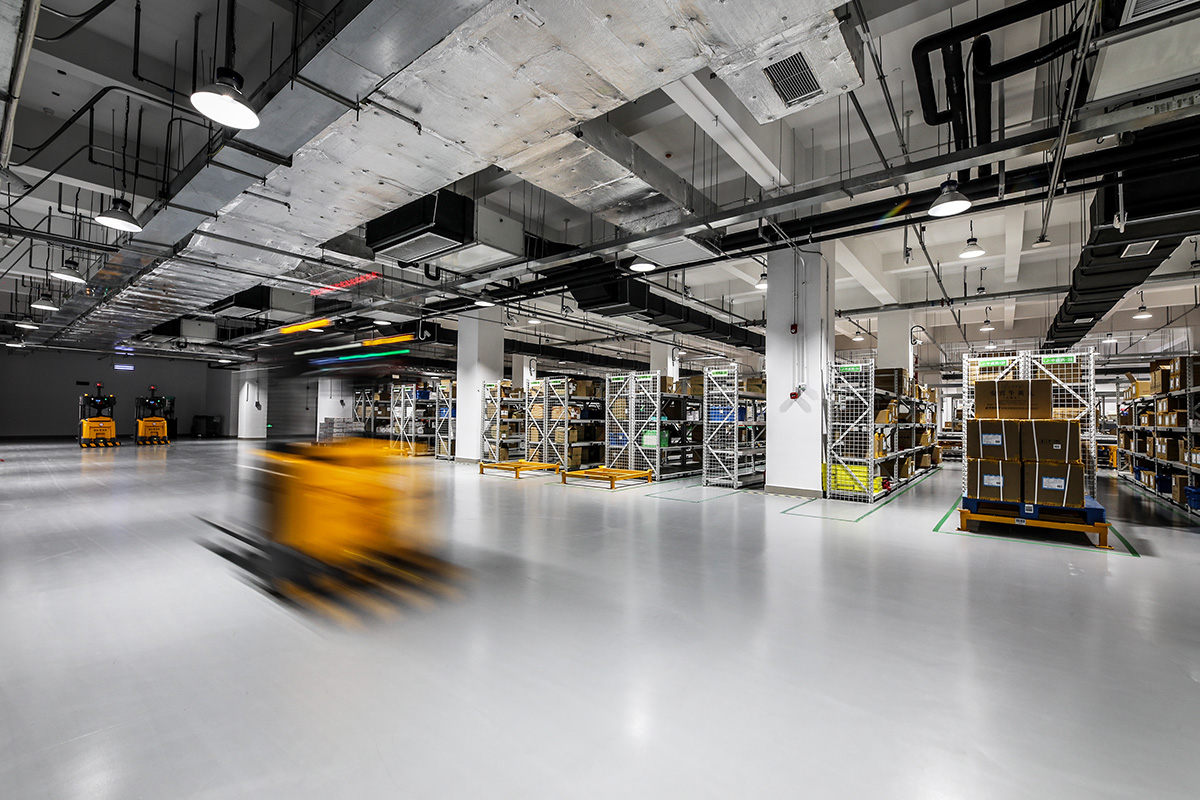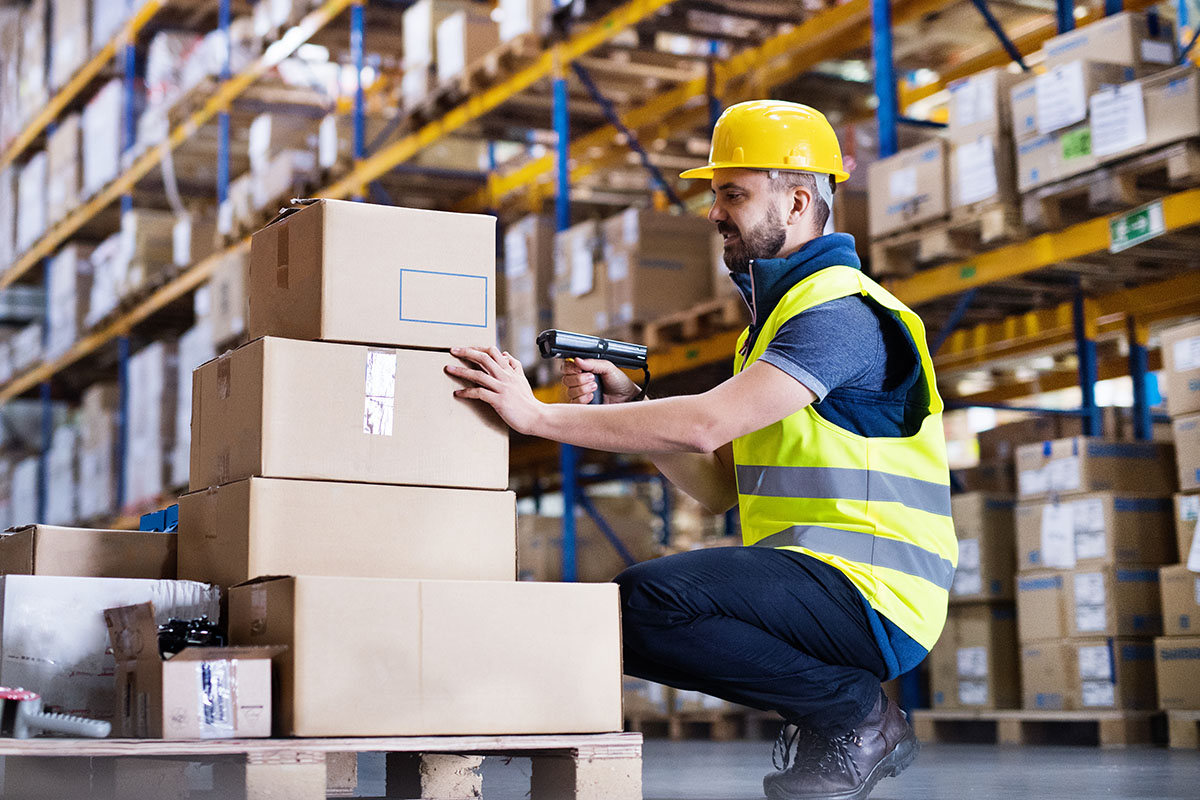 Greater transparency, reliable information, satisfied Customers
An undoubted advantage of using a WMS in a warehouse is the increased transparency of its operation. Assigning a unique number to each unit of goods enables real-time tracking and speeds up the process of locating specific items. Inventorying in a WMS becomes extremely simple and intuitive, making it easier to comply with regulatory requirements. Integration of extensive data – e.g. information on product dimensions – enables even better organization of shipments by suggesting the most appropriate packaging for specific dimensions. With a WMS, your Customers will appreciate the speed, accuracy, and transparency with which your warehouse operates.
The highest standards of e-commerce logistics
Recent years have seen a major acceleration in e-commerce and multi-platform trade. Dedicated logistics for the e-commerce industry must take into account the complex nature of this sector. Its main features are: strong emphasis on fast order fulfillment, minimizing the number of order lines, standardization of packaging selection, and automation of courier shipping orders. Our WMS solutions include volumetric capabilities, multi-order picking, and packaging support. Integration with the interfaces of systems used by most courier companies will further speed up the execution of orders.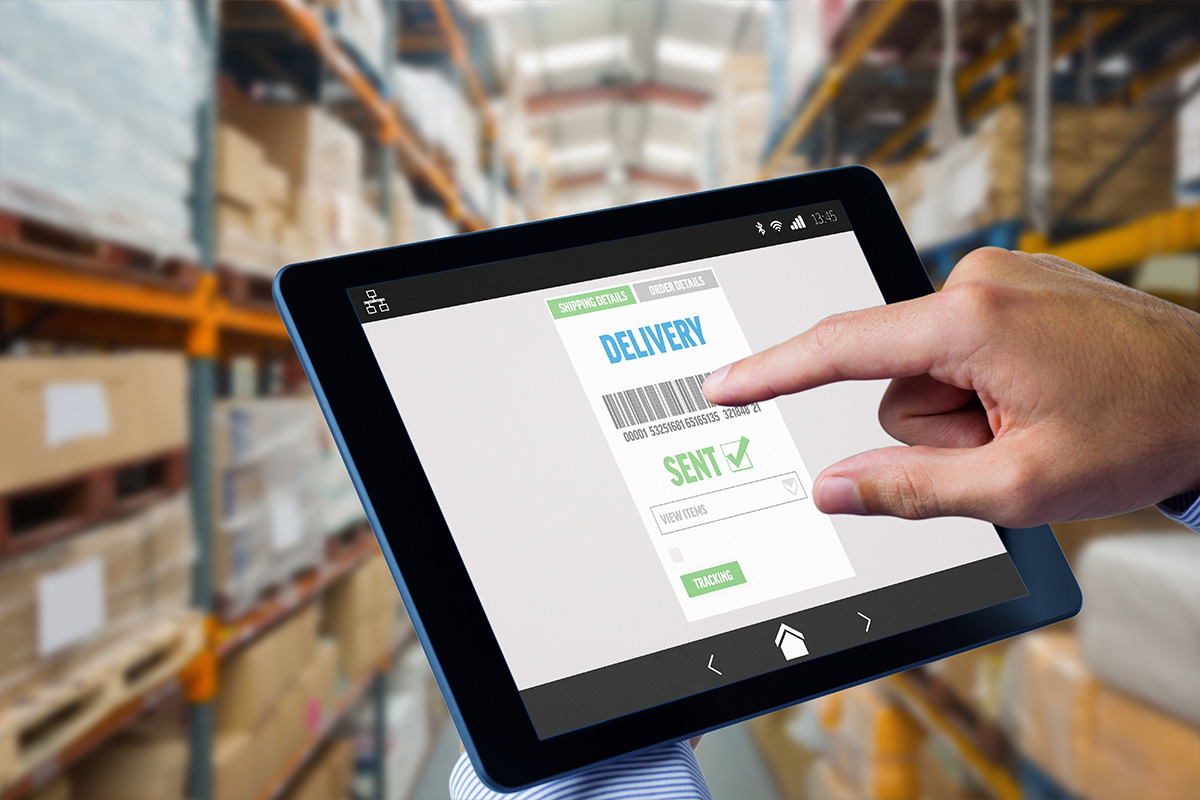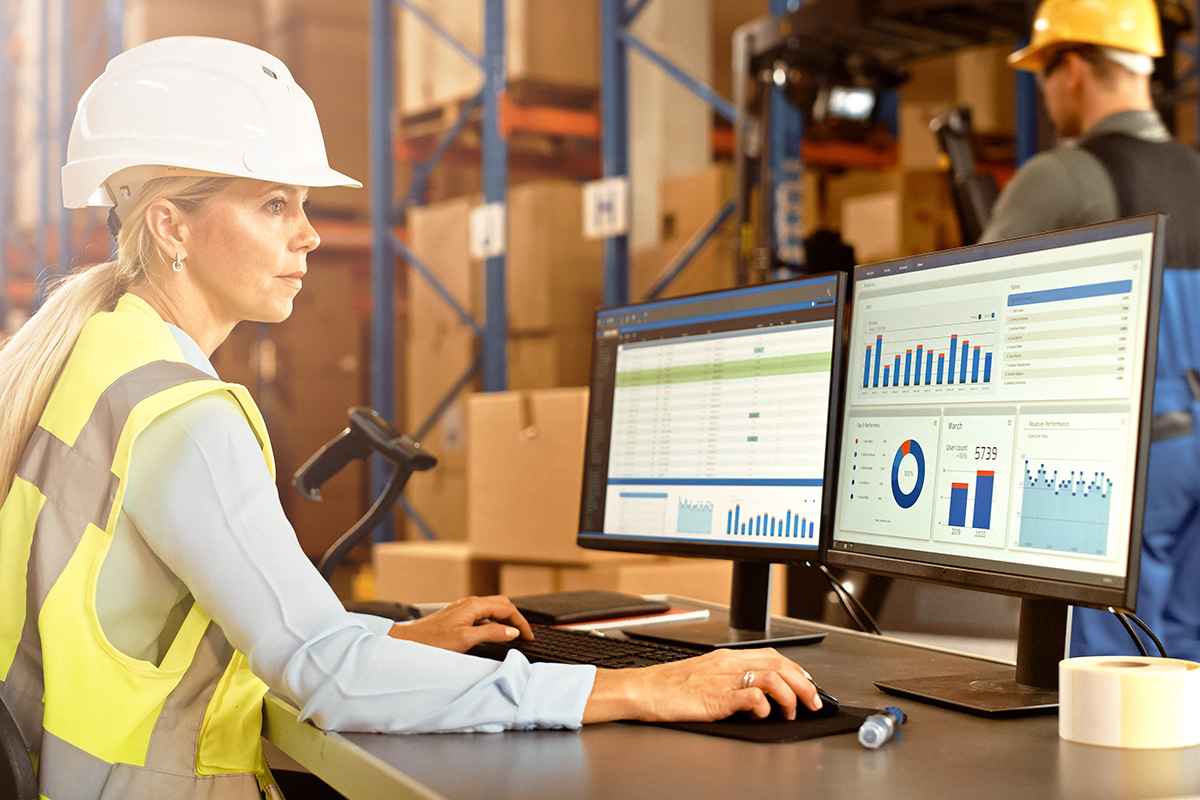 Our team of consultants has been successfully implementing advanced Blue Yonder WMS solutions (formerly known as RedPrairie WMS and JDA WMS) for over 10 years. Our implementation experience is not limited to the Polish market, but extends from the Baltic States, through Western and Southern Europe, to Israel. Blue Yonder WMS is a solution for the largest Customers with truly complex, global logistics. The solution has been at the top of the Gartner report for years. More information.

We also have our own WMS system, which comprehensively supports the functioning of warehouse logistics and production logistics departments. Join the group of over 40 satisfied customers who chose HKK WMS. The latest version of our system allows you to work both in the classic mode – installed on the customer's local server, and in the cloud installation mode – under the constant supervision and care of our team of specialists.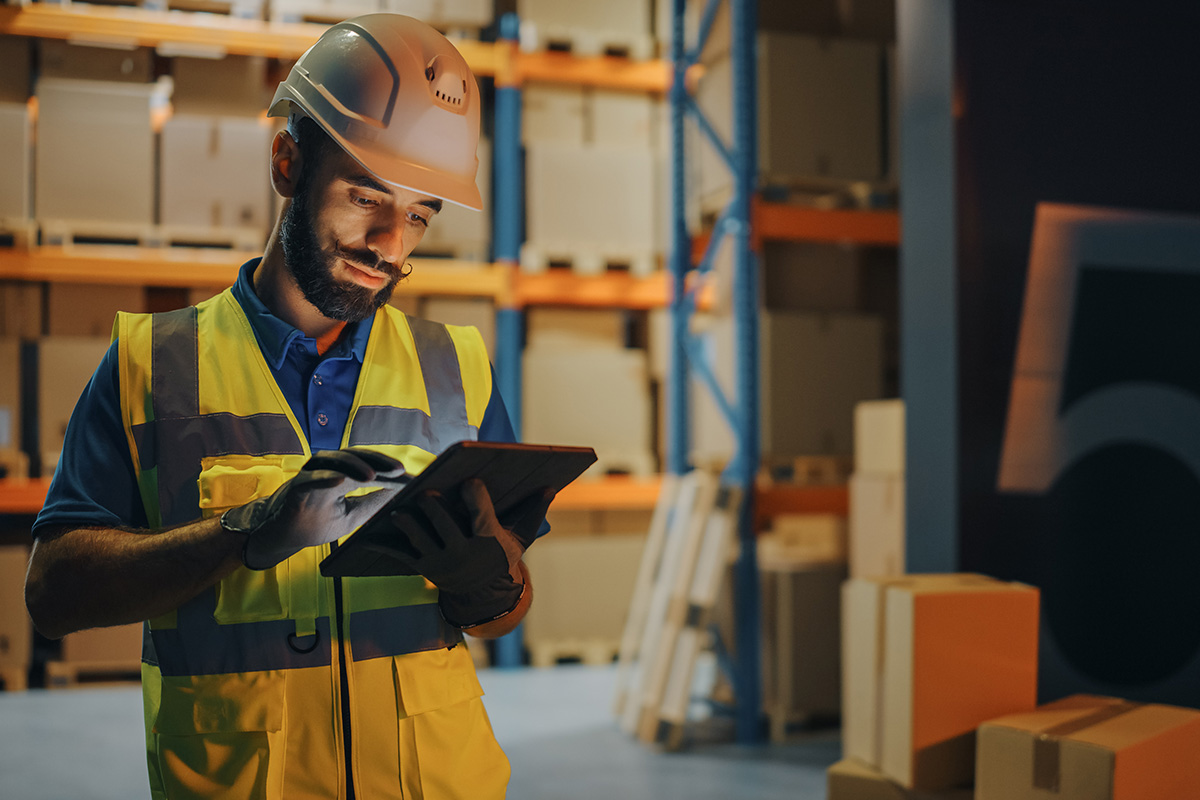 Visualization of selected elements of the HKK WMS interface
"We need software with a wide functional range that can be quickly and seamlessly adapted to our needs," said Slawomir Pawlak, IT and Telecommunications Director at Raben Group. RedPrairie WMS is a comprehensive and flexible system that will support our operations in many areas of warehouse handling. The company itself provides a balanced product development concept for post-implementation customer service. We decided on RedPrairie WMS because of the solution's flexibility, pricing, low TCO and local support for logistics tasks."
Slawomir Pawlak
Head of Information Technology and Telecommunications at Raben Group
"The decision was made to implement in terms of omnichannel the JDA Warehouse Management solution. It supported the operations of the main distribution center for a chain of 62 large-format stores in Poland and the Leroy Merlin sales network in Ukraine and Romania. The project encompassed 3 basic phases corresponding to Leroy Merlin's main distribution channels: e-commerce, cross-docking (i.e., picking transshipment, which involves handling and shipping goods to the recipient directly after delivery to the warehouse, without storage) and stock (warehousing).
The fruits of the implementation include 24 storage strategies, 4 strategies for automatic allocation of goods to orders, 33 independent mechanisms for creating picking lists, several strategies for automatic replenishment of picking locations, and more than a dozen inventory strategies.
The use of JDA WMS overcame the biggest barrier of omnichannel - the automation of warehouse flow processes and the growing stream of returns. From there, it's a straight road to 'me-commerce' - full integration of channels and modern service offerings that put the customer at the center."
Leroy Merlin
"With the launch of the new Distribution Center, HENDI Poland decided to streamline internal warehouse processes and implement a WMS class system for warehouse management. The implementation partner was HIT-Kody Kreskowe, a company with which HENDI Polska had previously cooperated in the purchase of labels and thermal transfer ribbons for label printers. The project began with an analysis of the company's logistics processes, defining requirements and determining the issue of system integration with the parent system. HIT-Kody Kreskowe provided HENDI Poland with a comprehensive solution by providing all the necessary system components and a range of value-added services, including. the supply and installation of signs and specialized labels for warehouse signage, or the measurement and installation of a WiFi wireless network.
The implemented solution provides us with access to up-to-date stock levels, a preview of the actual status of work in the warehouse, and has also allowed us to reduce the time-consuming registration and control of work performed. We are very satisfied with the implemented system and cooperation with HIT-Kody Kreskowe We can confidently recommend the company as a supplier with a professional approach to the customer, a comprehensive offer and extensive experience in its industry." - Przemysław Gąsior, responsible for the project of system implementation and operation, concludes."
HENDI Poland
"We have decided to gradually implement a WMS at most of our contract logistics customers - both new and existing. We have several important and successfully completed implementations behind us. Each of them involved significant improvement of already existing processes, and very often the design of completely new solutions. This has strengthened our competence in WMS management, allowing us to use its capabilities more and more effectively. I can safely venture to say that we have learned the system in such detail that we can carry out practically any implementation on our own, even the most complicated ones."
ROHLIG SUUS Logistics
Let's get to know each other!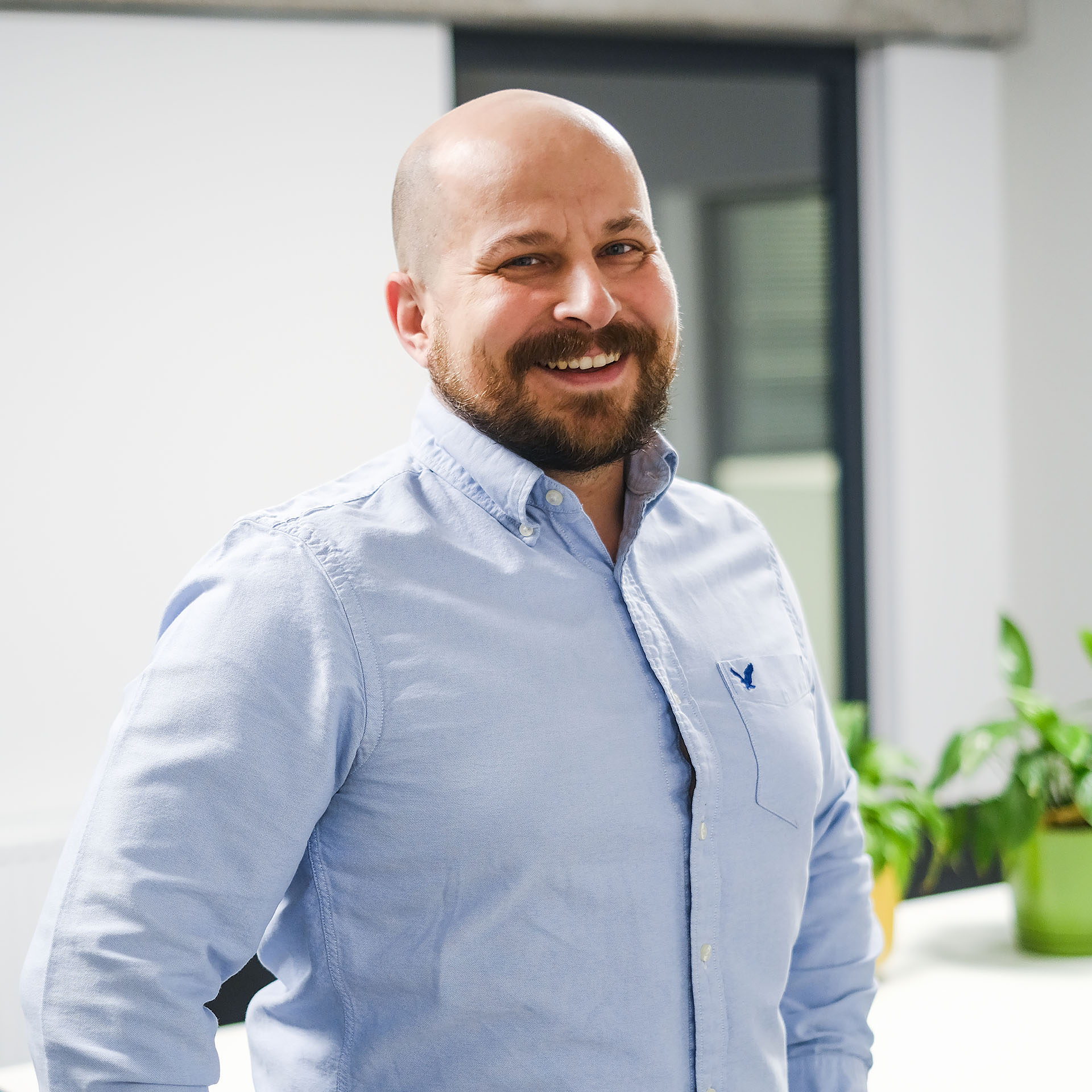 Mariusz Szymański
Business Development Manager
Mariusz advises clients on the benefits of Blue Yonder solutions - primarily Blue Yonder WMS, but also Blue Yonder Category Management, or Blue Yonder Demand&Fulfilment. Mariusz has years of experience in digitizing business processes using innovative software solutions.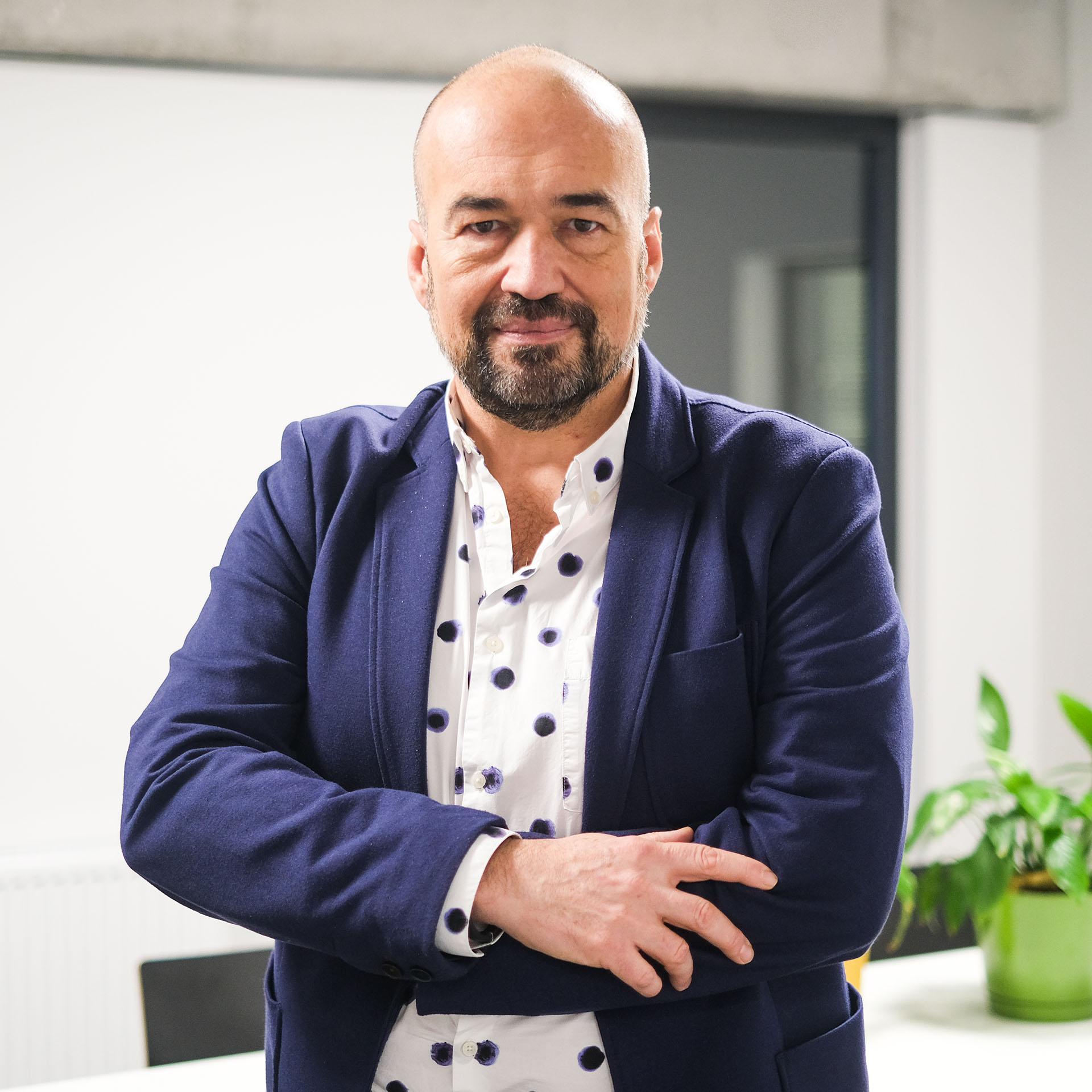 Stanisław Dedio
WMS Account Manager
Staszek is the good spirit of the logistics systems department. His expertise in the area of optimizing warehouse processes based on modern IT tools facilitates cooperation for clients looking to modernize their logistics. Staszek is also responsible for selecting the right devices and configuring the voice picking software in the Voice Picking system.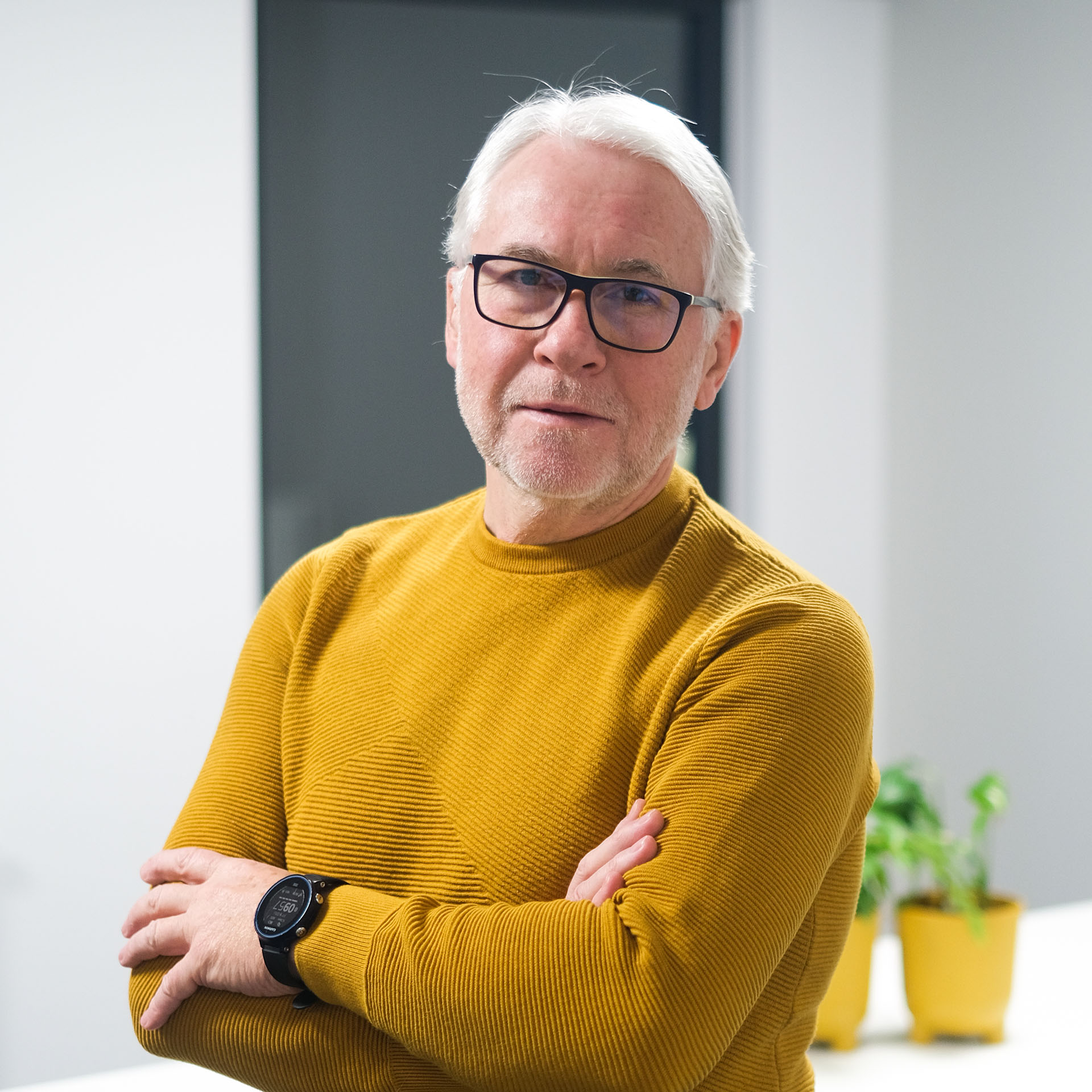 Maciej Krupa
Senior Account Manager - Blue Yonder Systems
Maciej is a true expert on Blue Yonder systems. He has been dealing with enterprise-class solution implementations for many years. He supports customers in Europe in selecting the right solutions, resulting in a fast and effective implementation of a WMS, or Category Management system. Privately, Maciej is an avid sportsman - a runner, cyclist, footballer and a great supporter of the idea of sustainable development.