A modern warehouse must be supported by an integrated IT system that enables quick and accurate identification of its zones, stored goods, or elements used in the process (e.g., reusable pallets).
Labeling of high-bay racks
Each individual storage location should have a unique number expressed in a barcode (or other code that conforms to widely used standards). Such markings take the form of adhesive labels, labels on magnetic material, or labels installed in special strips. It is possible to use collective labels for multiple locations and distinguish them with a specific color. The codes are printed digitally and the design of the label ensures their longevity. Our team of experienced consultants can help you design visible and intuitive rack markings.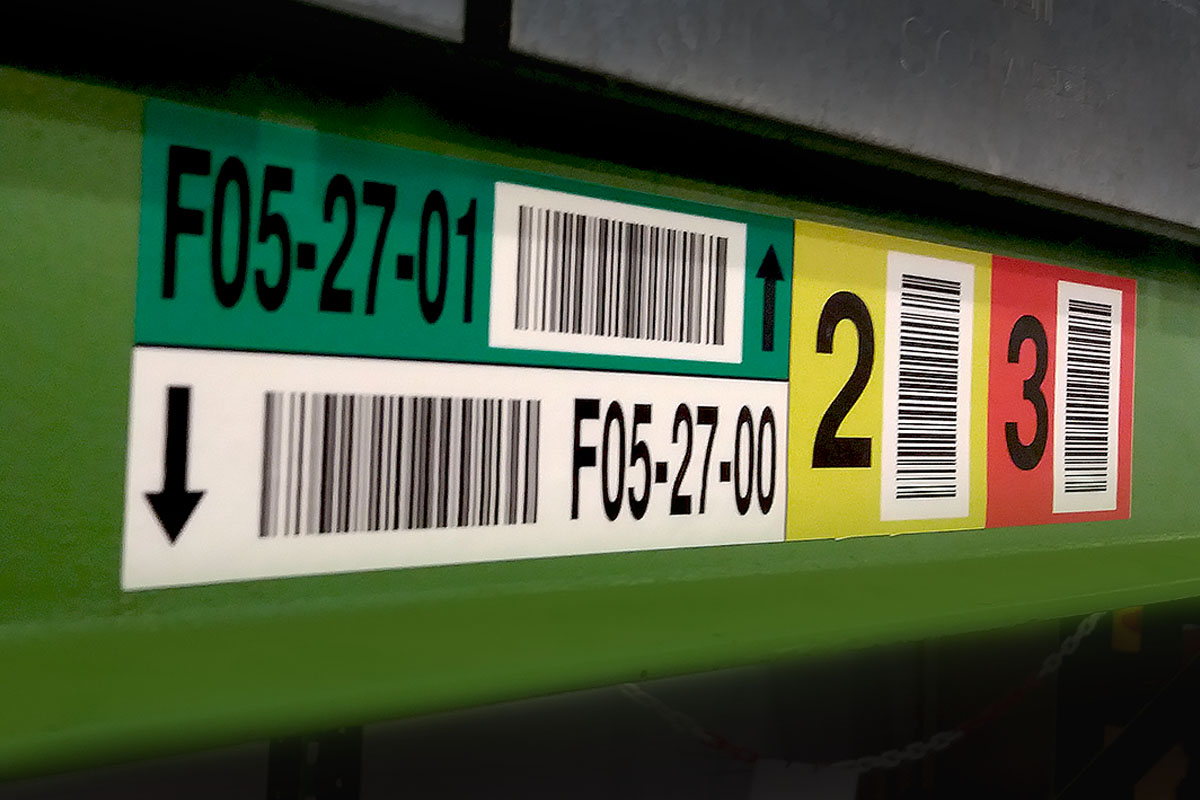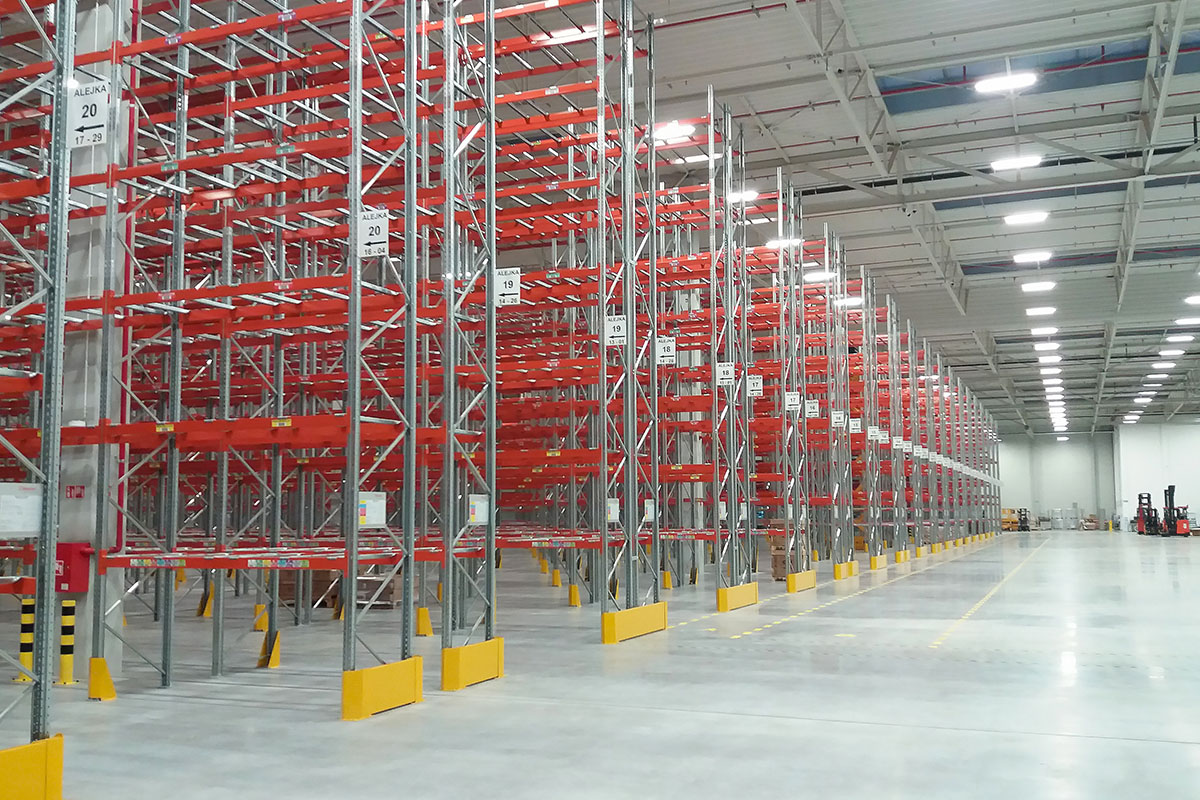 In addition to marking the racks themselves, a modern warehouse should also include markings to help with orientation in such a large space. These include end-of-aisle signs – mounted on the outermost elements of warehouse racks. These signs can help you get new employees up to speed faster in your distribution center.
Floor markings work well where rack markings cannot be used. This is an ideal way to mark zones or block storage areas. Such markings may also have an informative or warning function. Labels are typically glued to the floor, and their extremely durable construction ensures that they will survive typical warehouse traffic (forklifts, moving pallets, etc.).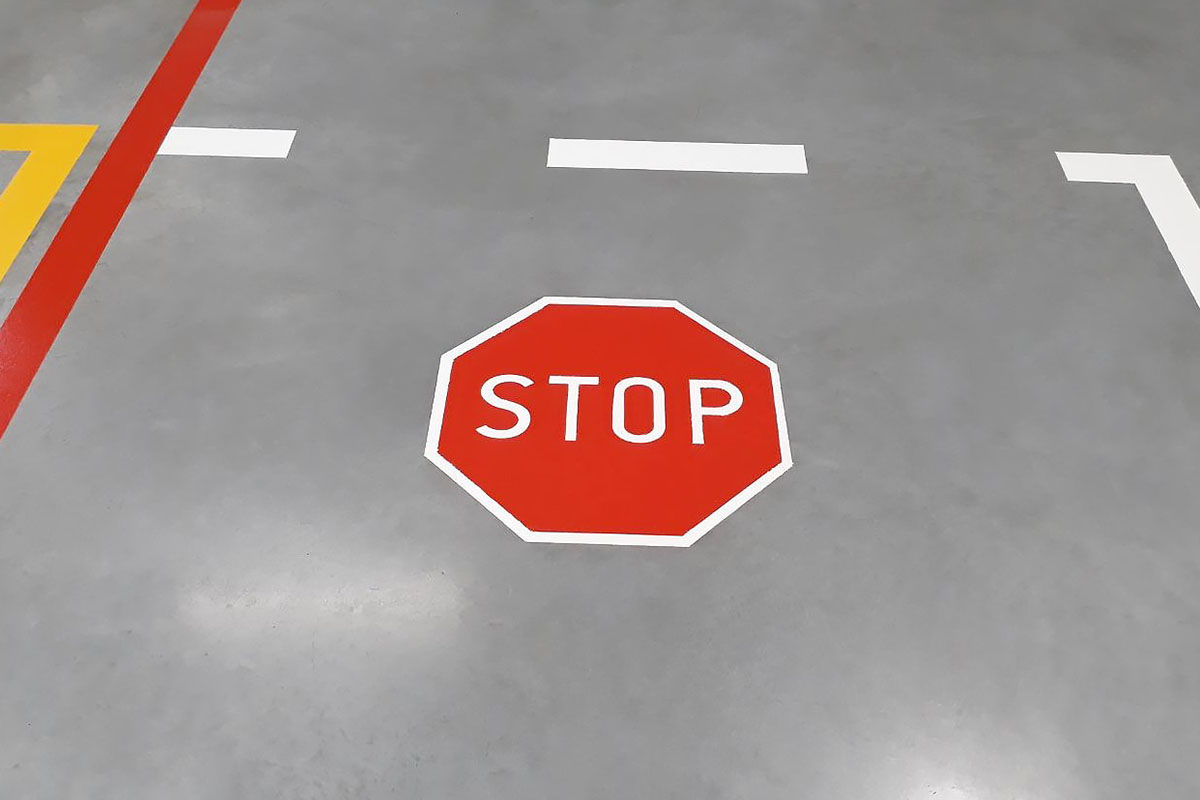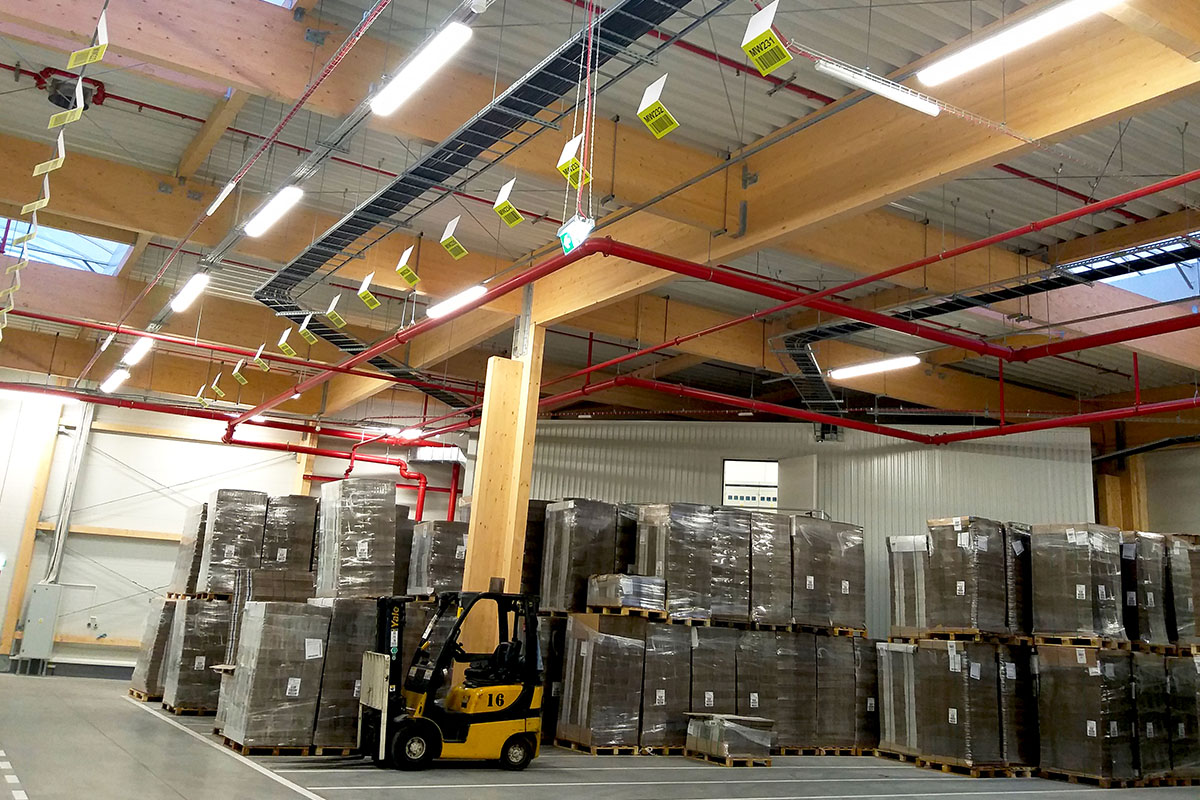 Suspended signs can be used to complement floor signs or on their own. They can include individual block storage zone numbers, but also mark specific locations in a warehouse, such as the location of equipment or key infrastructure elements.
Digitally displayed characters
An innovative form of warehouse signage displayed on the floor directly from ceiling-mounted projectors. A major advantage of this type of signage is the ability to display or change dynamic content as needed without having to physically remove the previous signs.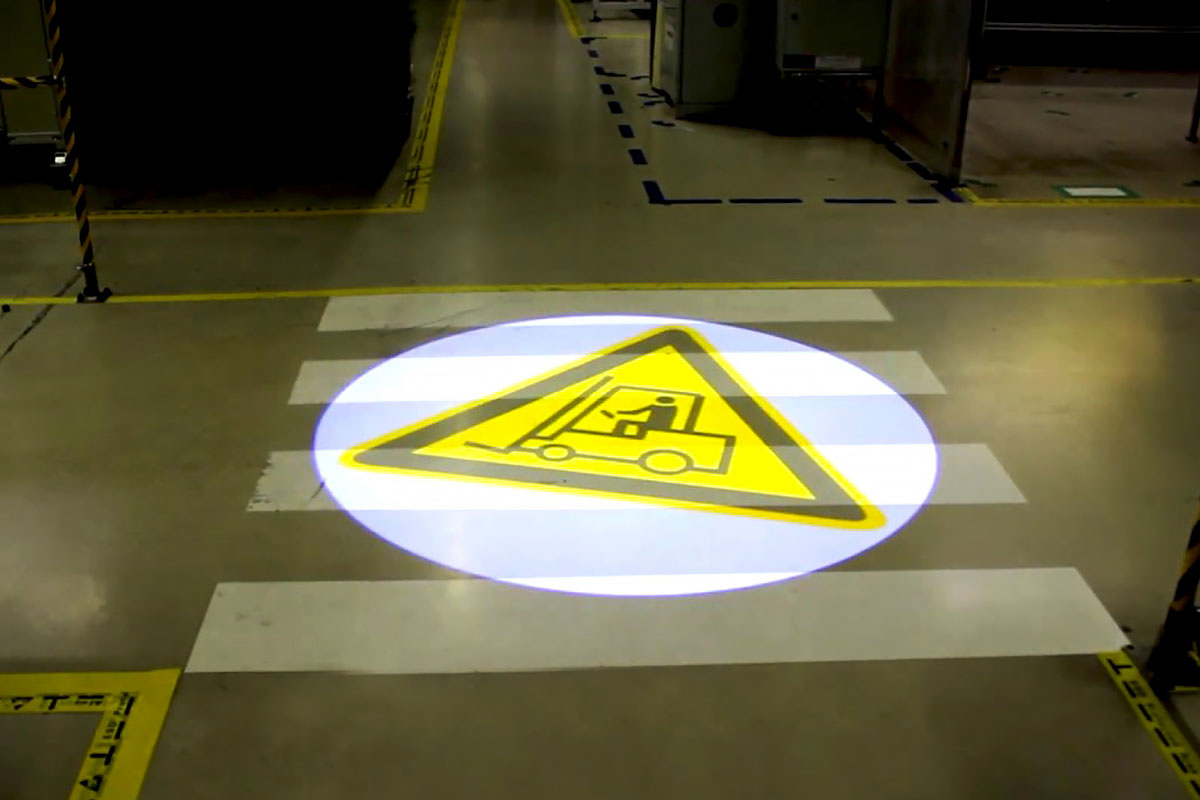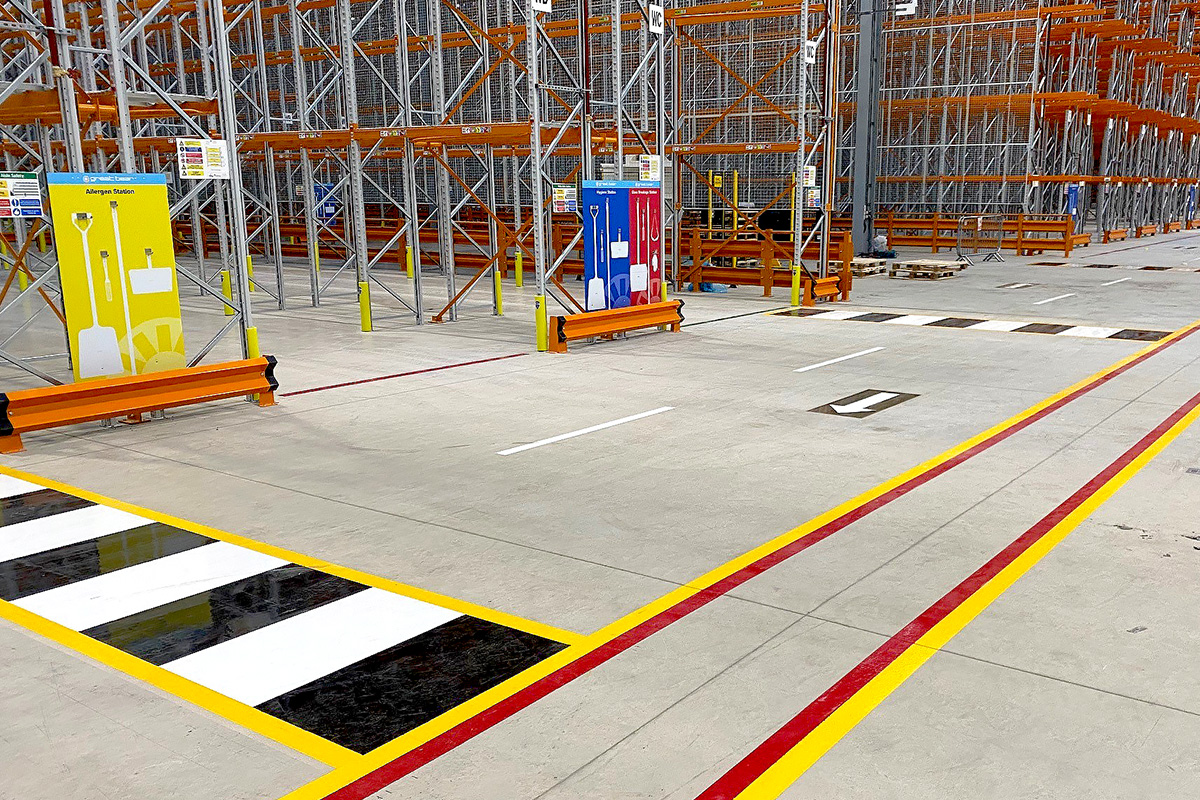 5S products guarantee to achieve the effect of an organized and orderly workplace. This ranges from designating traffic routes, to visual communication, to organizing equipment. With the 5S method, you will achieve balance in your warehouse or production space.
Let's get to know each other!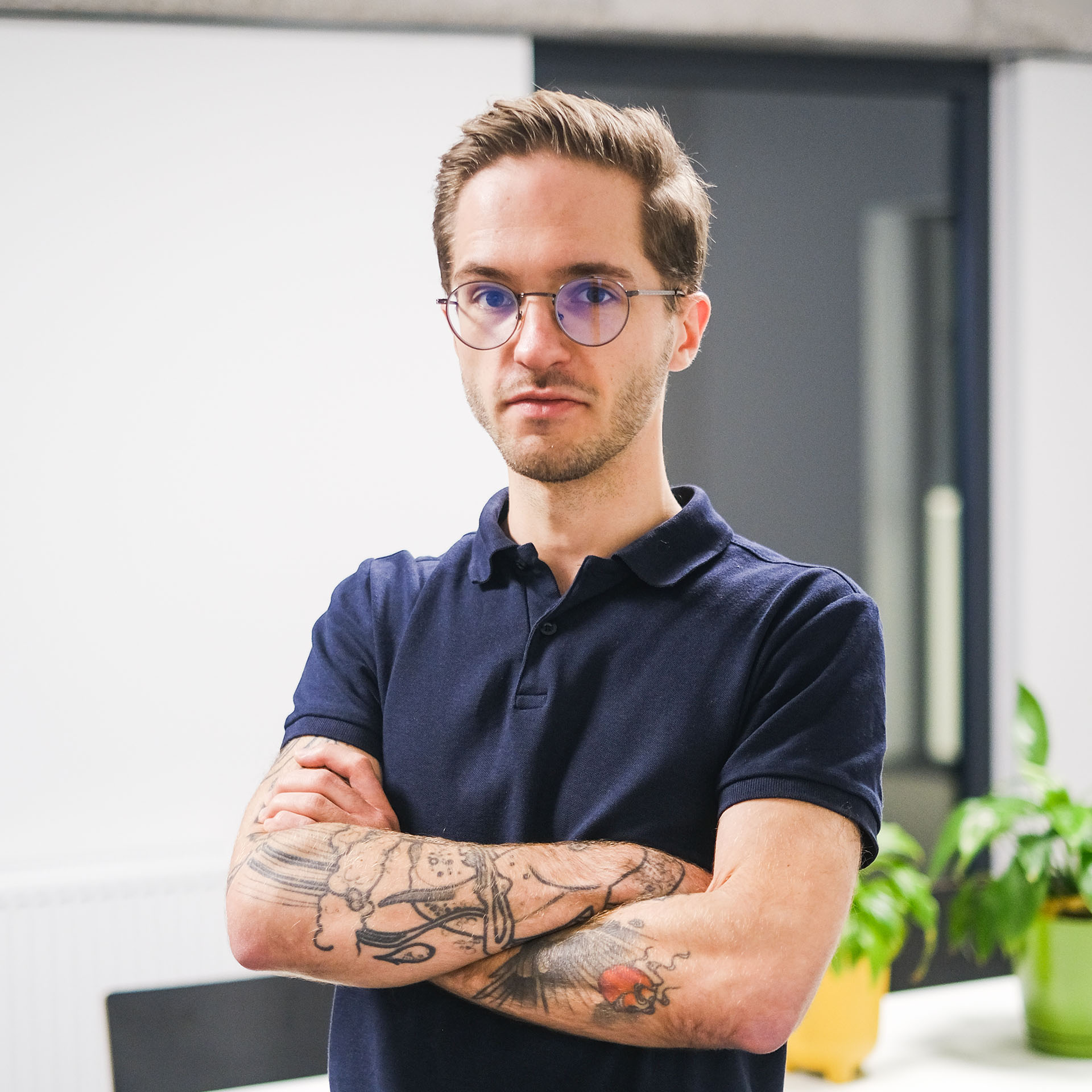 Jakub Zdziarski
Account Manager - Signage and Digital Printing
Jakub will find a solution, even the most intricate problem in the area of selection of signs for your magazine. If the complexity of the task is really high, Jakub will treat you to a perfectly prepared coffee, because on coffee, he knows like few others.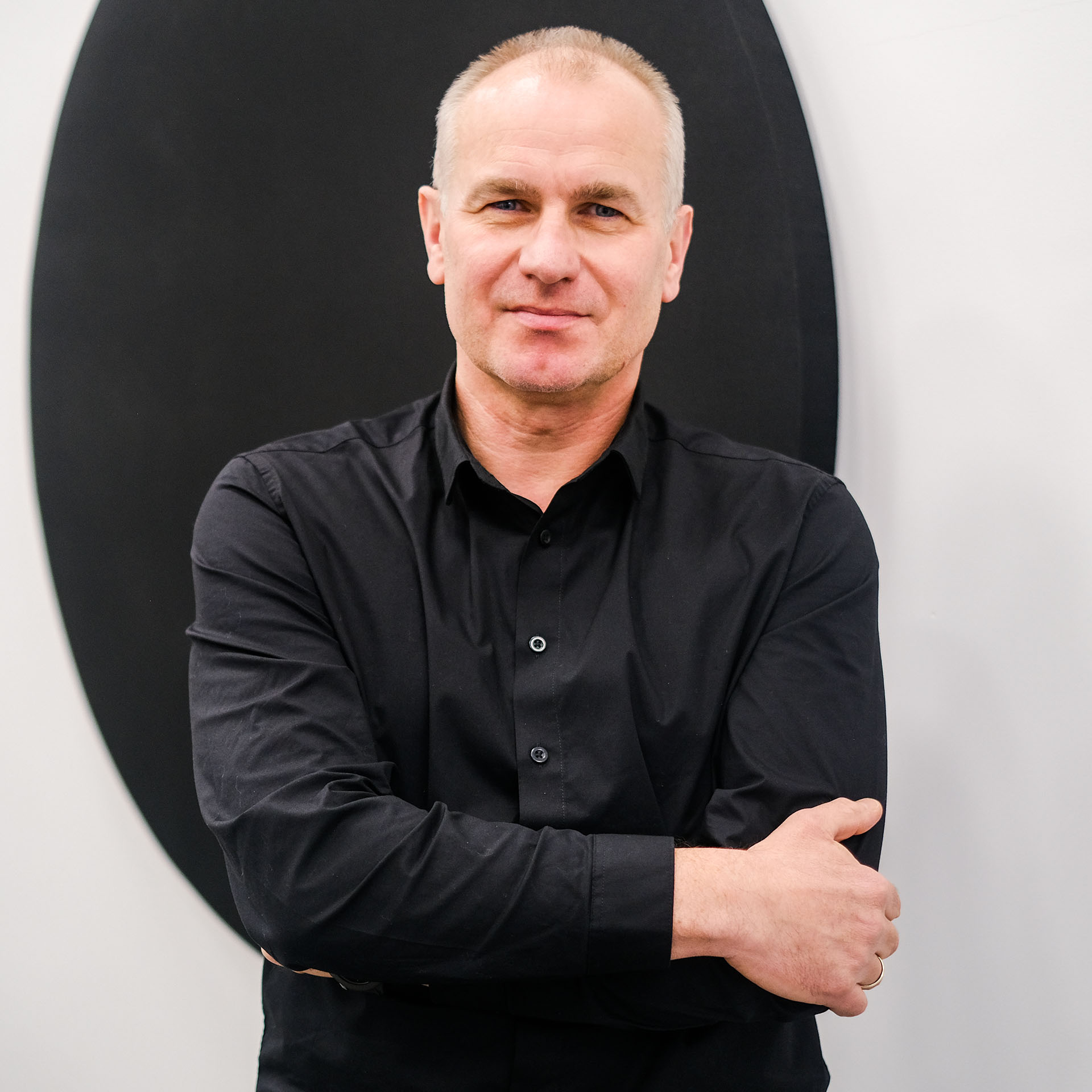 Michał Maciejewski
Senior Account Manager - Signage and Digital Printing
Michał has been with us for a really long time. His knowledge and experience mean that there is no warehouse or facility that he cannot mark. Michał is not only an expert on the products themselves, but also on their professional implementation. Privately, he loves exploring new places in Poland and abroad.