In a world of rising labor costs and constant shortages of qualified personnel, it is necessary to look for solutions that automate warehouse logistics processes. In order to properly identify the potential for automation, look for task repetition. If work in a particular area is repetitive, it is likely that it can be automated.
Integration on transportation/production lines
Solutions that automate the reading of barcodes on lines, just like devices that automate "on the fly" dimensioning or visual quality control systems, very often need to be integrated with transportation lines. Our specialists have the competence and experience to integrate any device with any line using controllers from leading industrial automation suppliers.
An important part of the work in a modern warehouse is the labeling of goods and pallets. Labels are used both when receiving goods to the warehouse (printing registration labels in the WMS) and when preparing goods for shipment. Our specialists support the process of printing and applying adhesive labels by constructing print&apply devices, i.e. automatic labeling machines for labeling pallets, boxes, or bottles.
HKK, together with renowned Partners, also offers logistic robots that improve internal transportation or picking processes. These solutions are especially recommended for warehouses performing tasks related to e-commerce, where they perfectly complement the operation of WMS solutions (e.g., by accelerating the picking process based on a multi-order picking strategy).
Thanks to professional advice and efficient service, we were able to implement the solutions necessary for our company in time to serve the growing needs of our customers. In carrying out various tasks, HKK Group has become known as a professional contractor. We recommend HKK Group as a company rich in experience, yet modern, whose cooperation can be relied upon.
Artur Trela
Head of Control Systems Division
Let's get to know each other!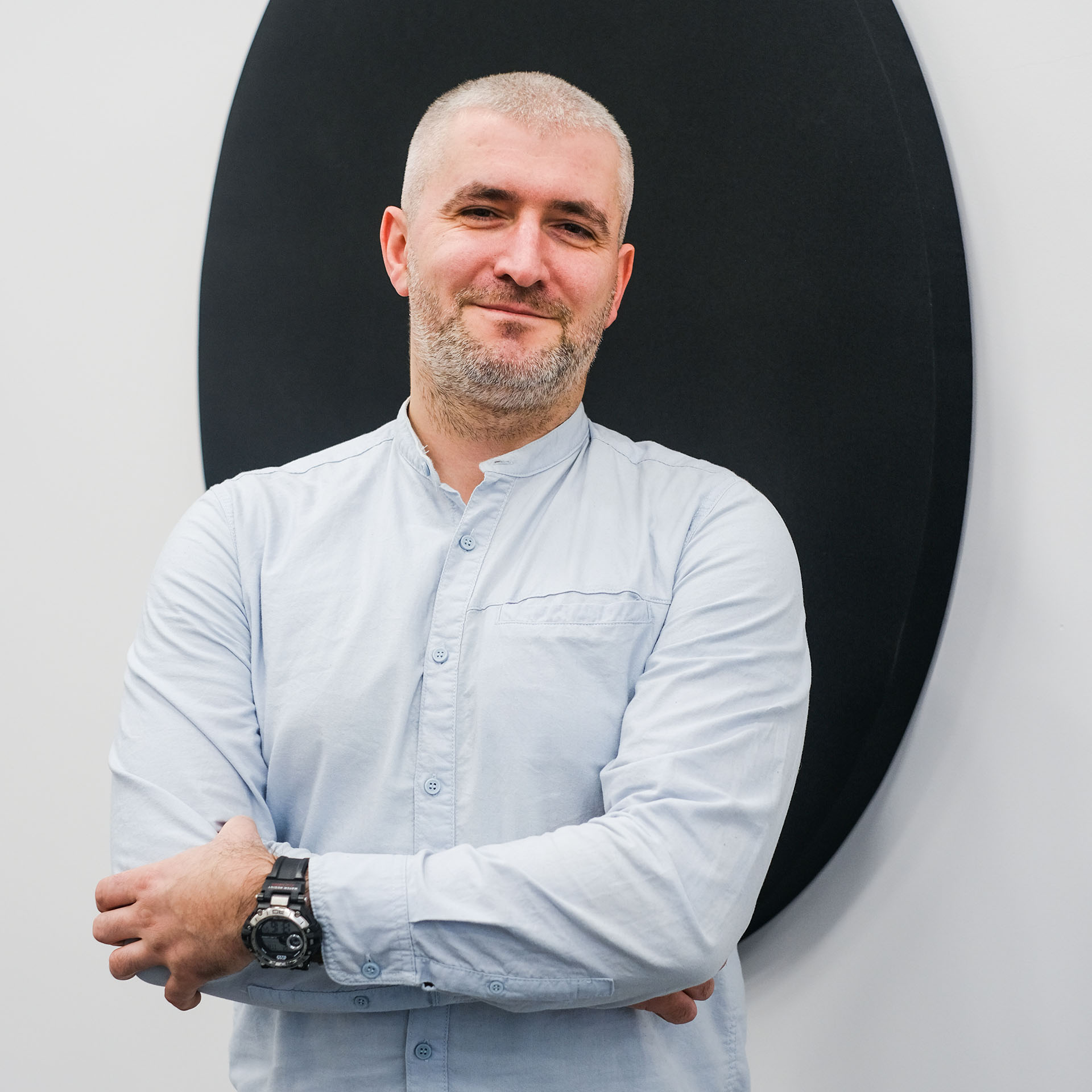 Wojciech Stachowiak
Head of Automation Department
Wojtek has been involved professionally, but also privately in automation systems for many years. As Manager of the Automation Systems Department, he oversees automatic code reading projects at airports and warehouses. He also works extensively in robotics. His professional passion overlaps with his private love of DIY.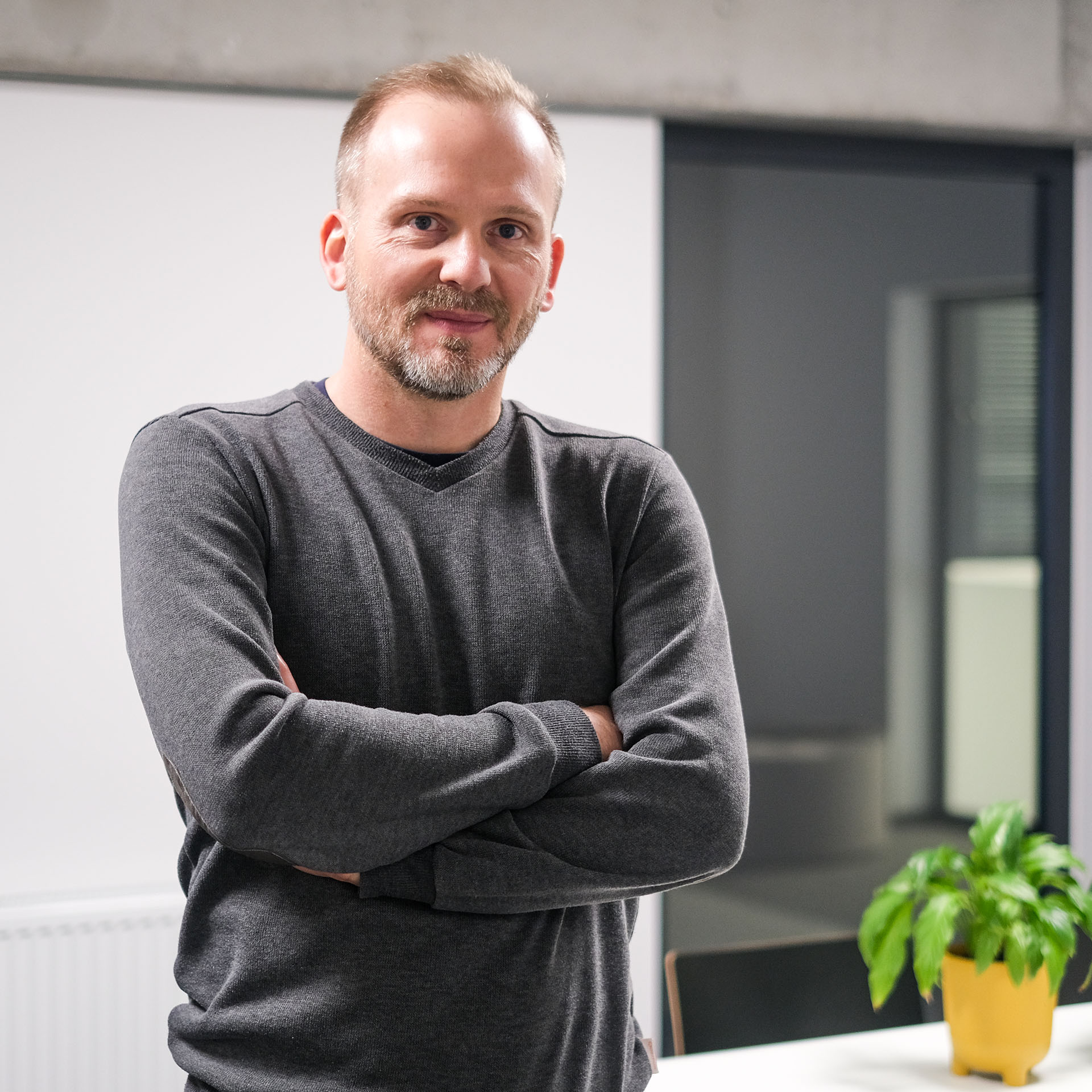 Artur Mumot
Senior Account Manager - Print&Verification
Artur is our expert in the area of barcode verification. He knows almost everything about GS1 standards. His knowledge, however, is significantly broader. Artur has a great grasp of how to automate production and logistics processes. Privately, Artur is an avid cyclist, which he proves during his daily bike rides.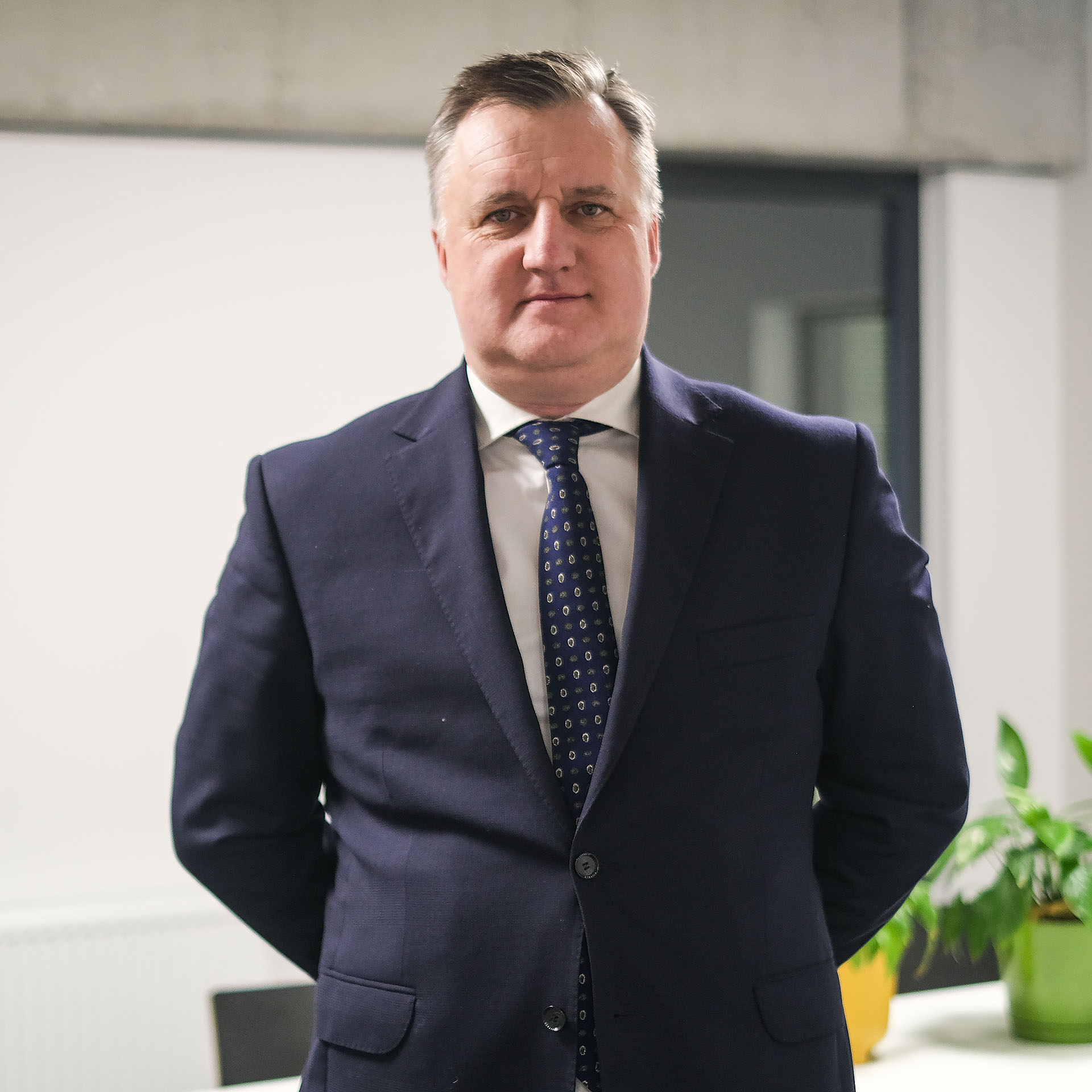 Sulisław Słomski
Account Manager - Auto ID Devices
Sulisław has been helping entrepreneurs optimize production processes and production logistics for many years, both on the software and hardware side. Sulisław builds system concepts, selects hardware, and analyzes best-case scenarios for the client in the areas of RFID, automation, and digitization of business processes. In his private life, Sulisław is an expert in militaria and music (from classical to heavy).
Piotr Tobolski
Account Manager - Auto ID Devices
Piotr specialty is Cubiscan dimensioning systems for logistics - he knows all about them. He has implemented dozens of solutions in his professional life that improve the quality of the so-called "master date" in logistics. However, Piotr knowledge goes beyond the realm of dimensioning. He is also an expert in the area of Teklynx systems and solutions in the AUTO-ID area. Privately, Piotr is passionate about the military and militaria.