In our daily work, we focus on advising customers on how to optimize warehouse logistics and production logistics processes. We implement barcode systems, integrate WMS systems, provide devices related to barcode reading(barcodescanners), label printing(label printers), or enabling mobile work (data collectors).
However, there is another important aspect of our functioning. While it may seem less visible, it has an invaluable impact on our future. We have in mind here the theme of ecology and care for the environment, i.e. the values inherent in the sustainable development of our organization.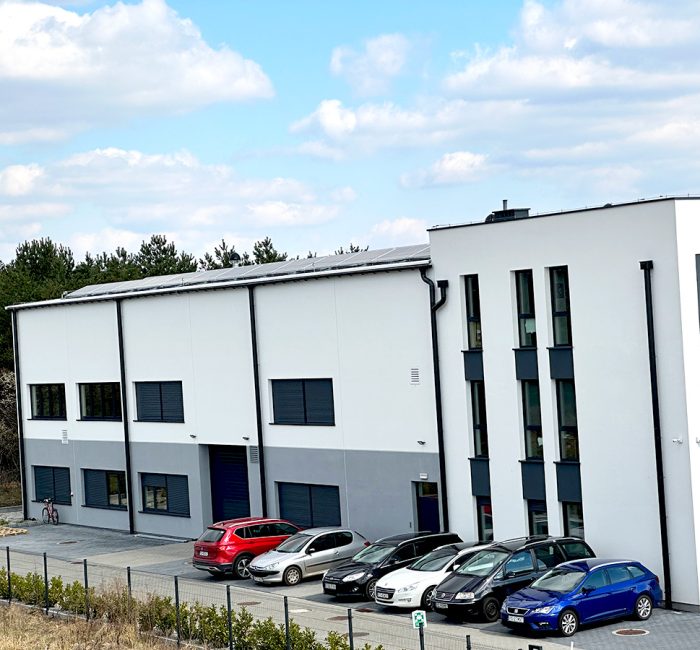 Sustainability - the emissions aspect.
With 2021, we have been able to significantly reduce the carbon footprint of our operations. This has to do with the investment in two photovoltaic installations, located on the roofs of our buildings. At the moment, 40% of the electricity we use every day comes from renewable sources. However, we are not stopping at this number and are already planning to increase this potential.
We have also invested in modernizing our machinery park, thanks to which we have replaced some equipment (for example, for the production of self-adhesive labels and warehouse labeling), with newer ones based on LED light curing technology. Another step to reduce electricity consumption was to switch to energy-efficient LED lighting sources.
An important element on the road to reducing our company's carbon footprint is also upgrading the central heating system of our buildings. We have opted for modern heat pump technology, providing support for the infrastructural functioning of our company during the winter months.
Sustainability - HR Policy.
Our corporate policy of sustainable development, is also based on a second, very important pillar. It is to take care of human resources issues . First and foremost, we take care of health and safety rules. We invest in safety monitoring equipment in our buildings, and we regularly train in the areas of first aid and efficient evacuation procedures.
We also invest in people, their potential and willingness to develop. We organize opportunities to improve knowledge and skills in the form of a wide range of training and courses. With changes in this area, we want to be even closer to our associates and align the company with the expectations of the people who make it up.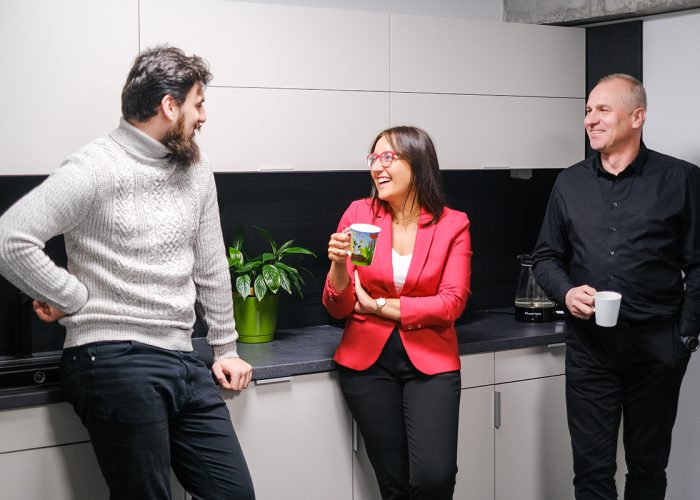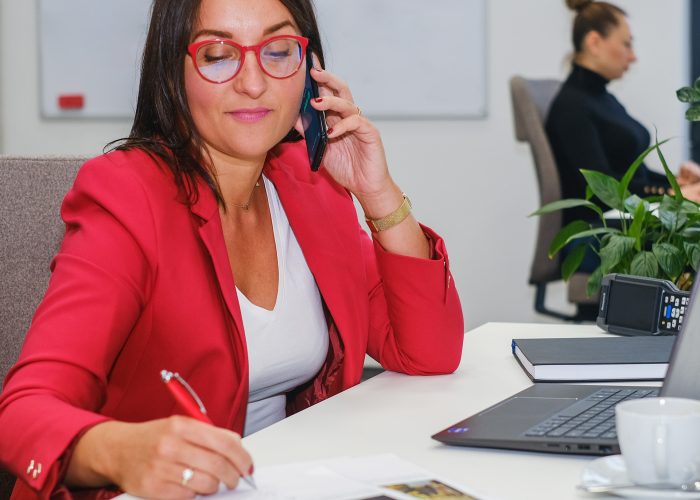 Sustainable purchasing - how we select our Suppliers.
The last pillar of our sustainability policy, is our attention to the selection of suppliers. We conduct a systematic evaluation of our contractors, in terms of the social responsibility of their business. In the production area, we select suppliers who meet FSC standards (we are an FSC-certified manufacturer). In parallel, we are also developing concepts for better utilization of production waste, or closed pallet circulation, which is only possible through close cooperation with our business partners.
HKK Group is actively using the ECOVADIS platform.
In our daily work of shaping sustainable development policies, we are helped by the ECOVADIS platform, of which we are an active user. By operating in this very system, we know what changes are necessary to further adapt to the environment and trends, and annual evaluations are a great motivation for us to continuously improve.