Let's start with a short film: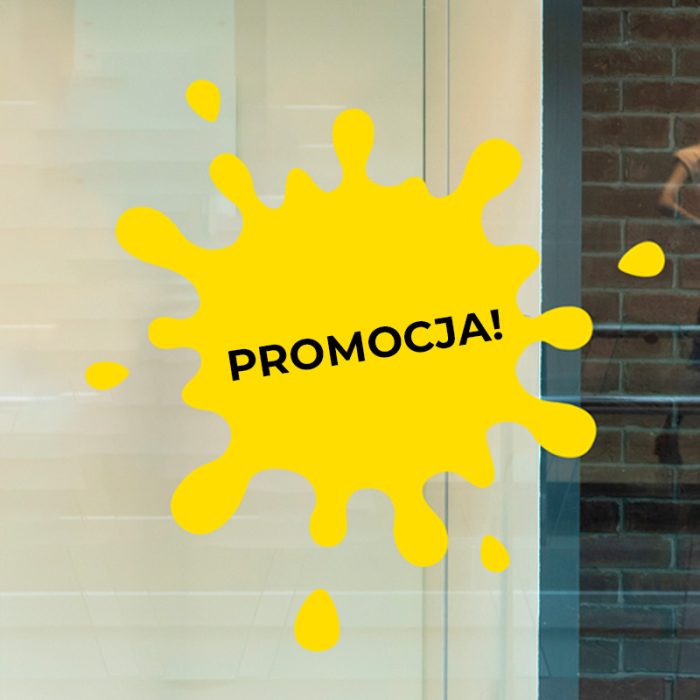 We already know all about the yellow blob!
The blob occurs on all smooth surfaces.
Just apply it and it's firmly in place.
It does not like bubbles, wrinkles and folds.
When removed, it leaves absolutely no trace.
It can go back and forth….
Prints on adhesive film are priced individually.
Promotional poster price list:

200g satin paper. Printing: UV latex 4+0 (single-sided printing)
The promotion is valid for new customers.
Duration: 22.08-30.09.