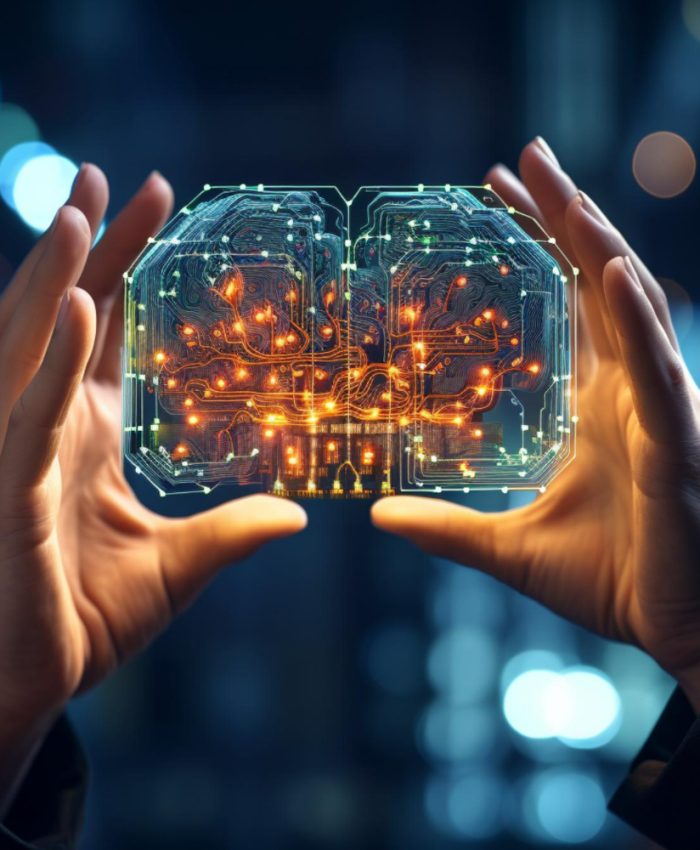 What is the Digital Twin?
A Digital Twin is a so-called digital twin, a digitized model of a complex project, object or process that faithfully replicates and mimics the behavior of its real-world counterpart in real time. Concepts of this type work well wherever a standard simulation is not sufficient due to the multiplicity and complexity of processes, variables or other dependencies.
The digital twin offers a wide range of possibilities for analyzing alternative and highly complex issues, which are undoubtedly production processes in large companies.
How to map reality using the Internet of Things (IoT).
Digital mapping of reality is made possible by digitizing the machine area on the production floor. Each stage of the production process performed by a robot, or using an operator-controlled machine, is tracked by a set of specialized sensors whose task is to report on the process, its parameters or disturbances.
Another element that enables the Digital Twin system to better reflect the real world is the use of machine vision technology. It involves reading and analyzing the image directly from the production line. In this way, the current status of production, quality control of manufactured components, and ongoing analysis of the impact of process parameters on the finished product can be studied.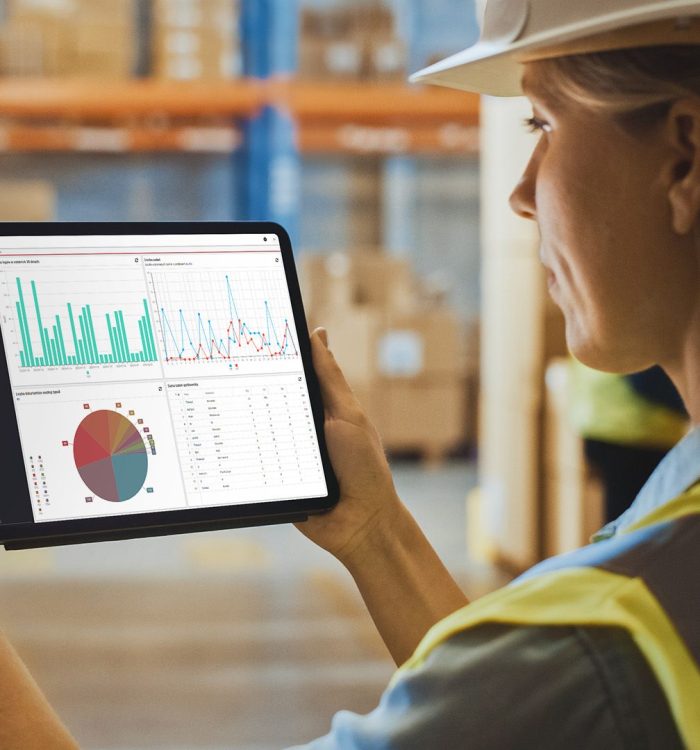 Digital Twin system as part of a WMS for the manufacturing sector.
WMS is a system that manages warehouse processes, which also includes all elements related to production logistics. We are primarily talking about the processes involved in maintaining the desired quantities of production components. Also important is their scheduled delivery to the appropriate locations to meet the planned production schedule, as well as the acceptance of finished material and its settlement in terms of post-production components.
Thanks to the use of this type of software, it is possible to have ongoing and constant control over logistics processes, prevent shortages of semi-finished products and ensure just-in-time production logistics.
The WMS systems designed and implemented by HKK Group can be further supported by the Digital Twin system, which, based on the analysis of the production process, will communicate tailored material requirements for production processes.
Such a comprehensive IT solution, supported by automatic identification devices and barcode technology, will provide excellent predictability of the production process and a significant increase in its efficiency.