Numerous and successful implementations have allowed us to create a "one-stop shop" concept , i.e. organizing our services in such a way that customers can achieve a complete optimization effect in their business. It consists of an information system, the provision of equipment as well as consistent labeling and other materials that are essential information carriers used in logistics and production logistics.
In this article, we will explain how we conduct implementations, what results our clients notice after they are completed, and what distinguishes our approach to business optimization projects.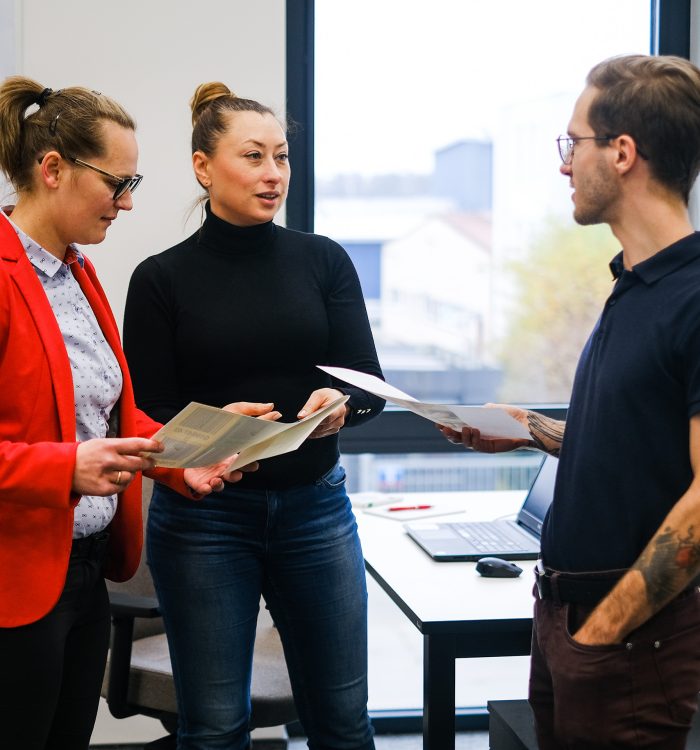 Analysis of business needs is key to determining the scope of the project.
We start our cooperation with an inventory of the current state and recognition of the needs and expectations of our clients. This is a key stage from the perspective of the success of further optimization work. An important part of our team are Business Analysts, whose role is to precisely understand the needs of clients and develop comprehensive documentation. It is the basis for later implementations of systems that optimize the supply chain area or components of these systems (for example, hardware, or covering the area of appropriate warehouse labeling).
A palette of supply chain management solutions - software for everyone.
The speed and scale of modern economic exchanges make it impossible to operate a business today without the support of IT systems. Our consultants are true experts in the area of WMS (warehouse management system) and
traceability
(tracking of resources throughout the supply chain). We are also no stranger to the field of digital production management. The systems developed and implemented by our company work on the basis of a number of modern technologies, especially barcode technology, two-dimensional codes and RFID. The influence of artificial intelligence and machine learning mechanisms is also becoming increasingly evident.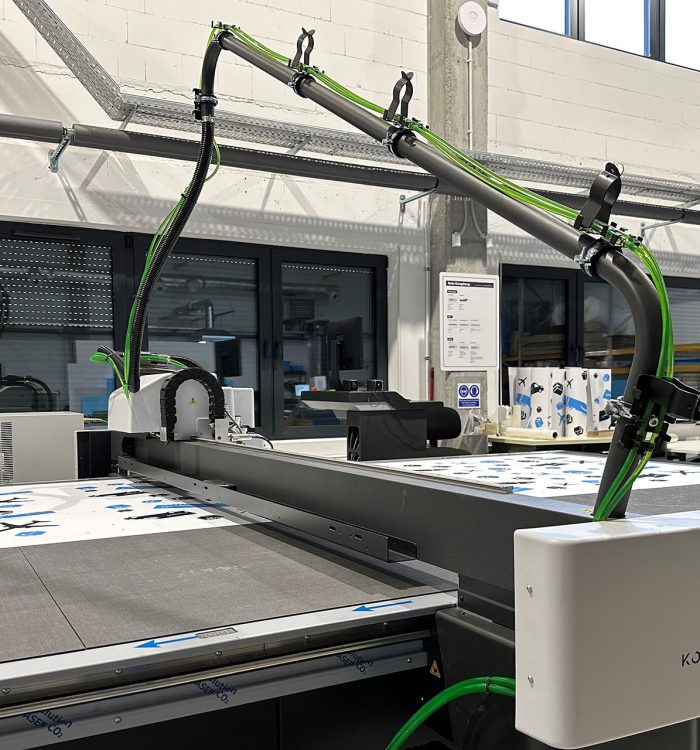 An information system without a hardware back-up will not do its job. A few words about automatic data identification devices.
Information systems based on technologies of barcodes, two-dimensional codes(2D codes, datamatrix codes), or RFID require for their operation specialized devices that allow reading and analysis of the information contained in the code. Such devices are especially barcode readers, data collectors, RFID readers and antennas or label printers. Our company's consultants will not only select, but also integrate this type of equipment into existing systems, which can be provided by a third party.
HKK Group is also a printer of signage for offices, production halls, or warehouses, and a manufacturer of self-adhesive labels.
In the structure of our company there is also a department for printing signage and labels. Products of this type are used for both informational, health and safety marking and image marking of workplaces. They are also an important carrier of process information throughout the supply chain. Our experts are engaged in consulting in the area of proper selection of printed products and their seamless integration with other elements of our offer.