In this article we will look at the issue of printing self-adhesive labels, from the side of where the printing takes place. There are two main trends at the moment: printing at a specialized printing house (which HKK Group is also) and in-house printing of labels (including color).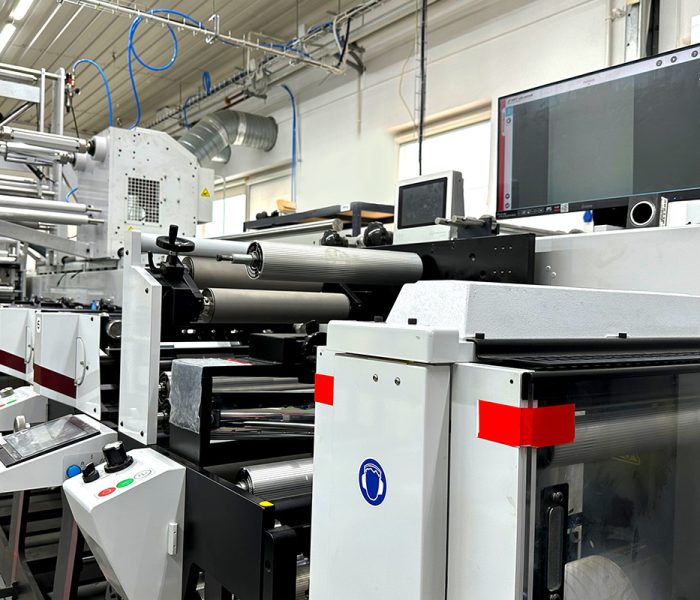 Printing labels in a print shop brings a number of benefits. One of them (perhaps even the key one), is to entrust this task to professionals, without having to maintain such positions in your company. If you have an occasional need to print labels or print in a way that is not very standardized, a label printer will be the best option.
This is mainly due to the lack of high implementation and operating costs associated with the purchase of machines or printers for printing color labels. Another argument in favor of using the services of a printing house is the possibility of ordering label prints distinguished by the application of special effects such as gilding, puffing varnishes, or gouging. Such labels will certainly guarantee even more prestige for your product.
Thanks to the progressive development of printing technology, it is possible to print labels in color using equipment designed for office use. Accordingly, an increasing number of entrepreneurs, decide to transfer the production of labels, in whole or in part, directly to the structures of their own organization. Such decisions seem justified in several cases, which we describe below.
Short time needed to produce labels: if the time needed to produce labels is really short, calculated in hours rather than days, the only way is to set up an in-house label production machine infrastructure.
Small batches of self-adhesive labels: if the quantities of self-adhesive labels are small, you should definitely consider using self-adhesive label printers. For small quantities, the fixed costs of a label printer may not justify carrying out such an order in-house.
Standard label sizes and shapes: if you print self-adhesive labels with repetitive shapes and in the same size, the color printer may be the solution for you. In such cases, the easiest way is to purchase blank labels of the desired shape and size directly from a self-adhesive label printer, and carry out the printing itself internally.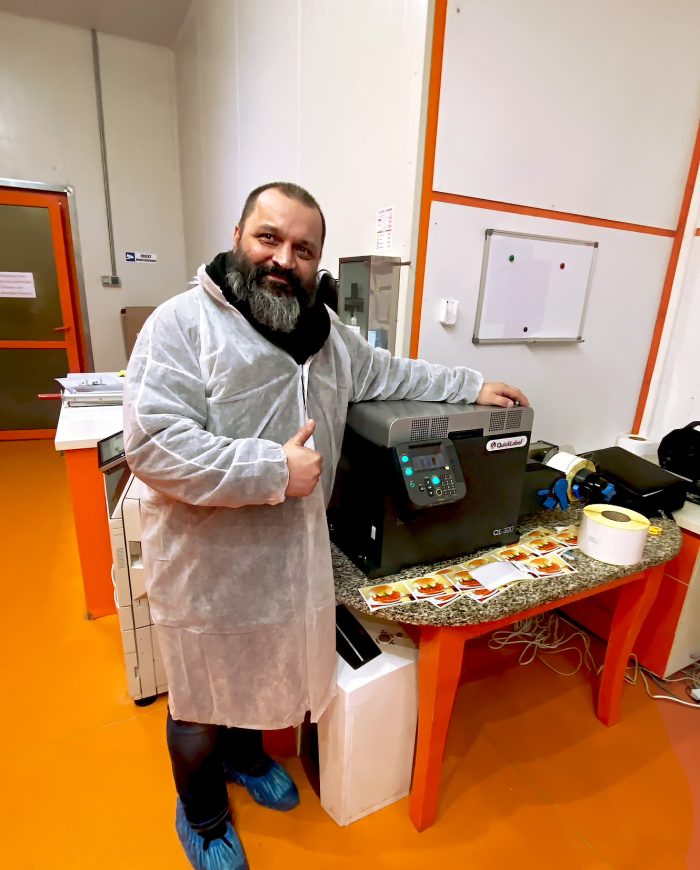 Maciej Broda, our experienced Technician and Specialist in the field. Service during the implementation of the Kiaro QL300 printer at a customer in the food service industry.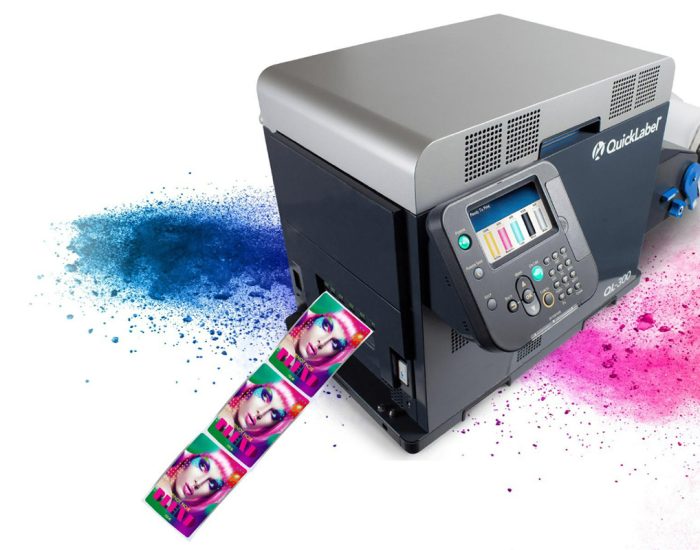 Kiaro printers - reliable in-house printing of self-adhesive labels.
In our opinion, by far the best choice from the point of view of printing self-adhesive labels in color are Kiaro brand devices. They are known for their reliability and excellent print quality.
The latest model of this type of equipment, is the Kiaro QL300. This model offers not only CMYK color printing, but also white color printing, making it possible to print on transparent materials.