Tomasz Boroński
Brother Poland expert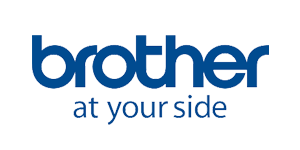 Whether shipping, receiving or handling products throughout the supply chain, industrial label printers are an integral part of identification solutions. The use of bar-coded markings continues to be the most cost-effective way to ensure the visibility of goods.
The surge in e-commerce demand has contributed to the need to find a balance between capital expenditures and device performance in terms of print speed, resolution, durability and sets of automatic functions (cutter or peeler).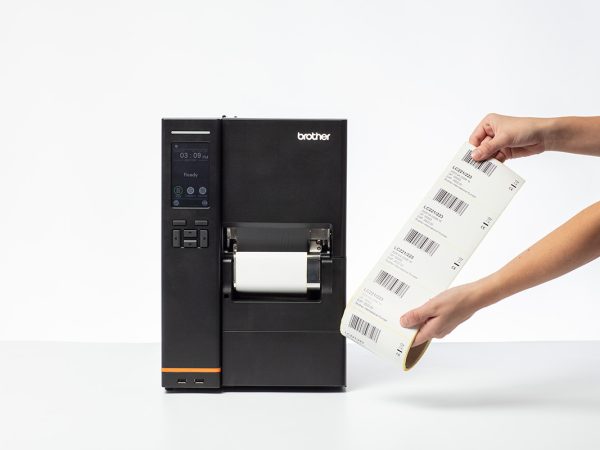 The total cost of ownership (TCO) of an industrial label printer is an important indicator for evaluating an investment that should be taken into account, starting with the price of media and consumables, the initial purchase price of the hardware, the cost of software licenses, and ongoing maintenance services.
A VDC survey of 200 storage professionals emphasized that TCO is the main criterion analyzed when purchasing and deploying equipment. It's also worth choosing technology solutions that meet the needs of the business.
The use of equipment capable of thermal transfer printing compared to thermal printing equipment involves higher costs in terms of operating expenses due to the additional material in the form of color ribbons. Therefore, it is useful to determine the requirements for the use of markings to select the printing technology and printer class.
When it comes to industrial printing equipment, equipment durability and performance are key issues. In this case, the smallest failure has a negative impact on the delivery schedule of orders, and labeling errors reduce the efficiency of the warehouse. As a result, ongoing maintenance and preventive diagnostics are critical elements that have a huge impact on a number of processes – which is why it is so important to work with a proven manufacturer that produces reliable equipment.
An example of such industrial label printers are the TJ series models, they are distinguished by their robust housing with small dimensions, intuitive user interface and multiple connectivity options (USB, RS-232, Ethernet and as an option Wi-Fi and Bluetooth). These devices allow integration with the systems used in the organization – here it helps to emulate ZPL, EPL, DPL commands, and allow the use of larger consumables (ribbons up to 600 m), which contributes to reducing costs and downtime.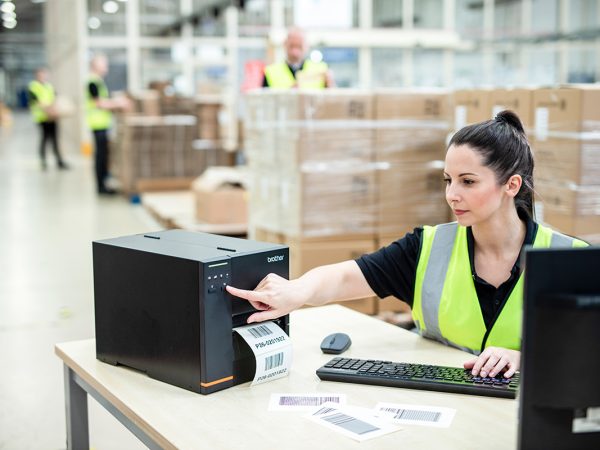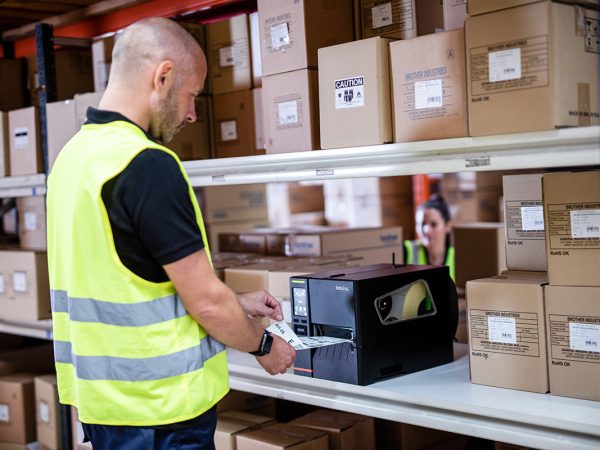 Performance and functionality of industrial label printers are also very important investment criteria when choosing the best solution.
The specifications of industrial label printers – from print speed and resolution to compatibility with existing software infrastructure and label brokerage systems – vary widely from solution to solution.
Enterprises are also increasingly concerned that printing devices demonstrate compatibility with existing IT infrastructure and allow integration with ERP, WMS and other multi-device management (MDM) platforms.
In addition, the device should be easy to use and allow plug-and-play operation.